Best Idea for Enhancing Brand Visibility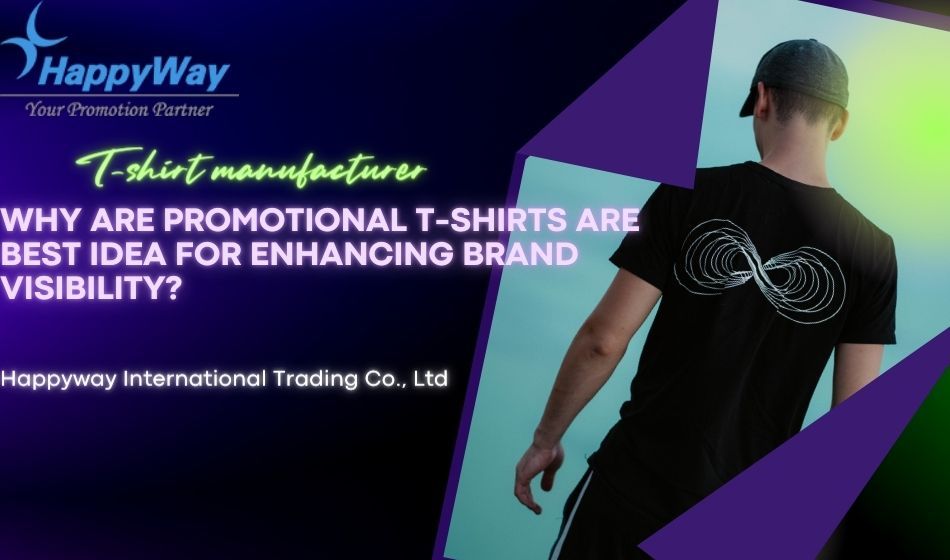 Conventional advertising and marketing campaigns through Tv, billboards, radio, and newspapers are expensive and challenging. These measures are exhausting and demand an innumerable number of resources, and despite fulfilling all the prerequisites, there is still no guarantee for the campaign's success. Often small-scale companies go bankrupt due to exorbitant promotional campaigns. Recently, many businesses, regardless of the public reach and brand popularity, are opting out of mega marketing and promotional drives and retreating to a more economical and conducive marketing strategy called promotional apparel. Yes, you heard it right. Brands now use clothing items such as t-shirts, caps to enhance their brand visibility. Companies and businesses source promotional t-shirt providers in the market and get bulk orders made.
How does Promotional Apparel Marketing work?
There is absolutely no doubt about the marvels of promotional clothing marketing because this is a guaranteed way to increase one's brand visibility to a larger audience without having to spend a hefty amount of money. Brand promotion through t-shirts is a feasible way to advertise your brand and new arrivals. When people spot you in public wearing these t-shirts, they will be intrigued to know about the brand. But again, here, the manufacturers of the t-shirts and designers have to play smart, implying that they are required to design t-shirts in a manner that attracts the audience enough to make them curious to know more about the brand. This can be done by opting for trendy designs and a wise choice of colors.
Why Advertising through T-shirts is a Good Idea?
Many reasons make t-shirts a safe bet when it comes to branding. The first and foremost is that t-shirts are always in demand. T-shirts are the only apparel that stands out as exclusive apparel. They never go out of trend and fashion, and regardless of the time, they are always in use. The best thing about using t-shirts is that you can always get creative with the logos, designs, and colors. In addition, t-shirts work like walking advertisements because they create a group of devoted fans and workers who wear them and become the brand ambassadors of the businesses. This helps the brands to increase their public reach and visibility at lower costs. Moreover, brands often choose influential social media celebrities for brand ambassadors because these people have huge fan followings, which brands find very conducive.