How can using promotional T-shirts be beneficial for businesses?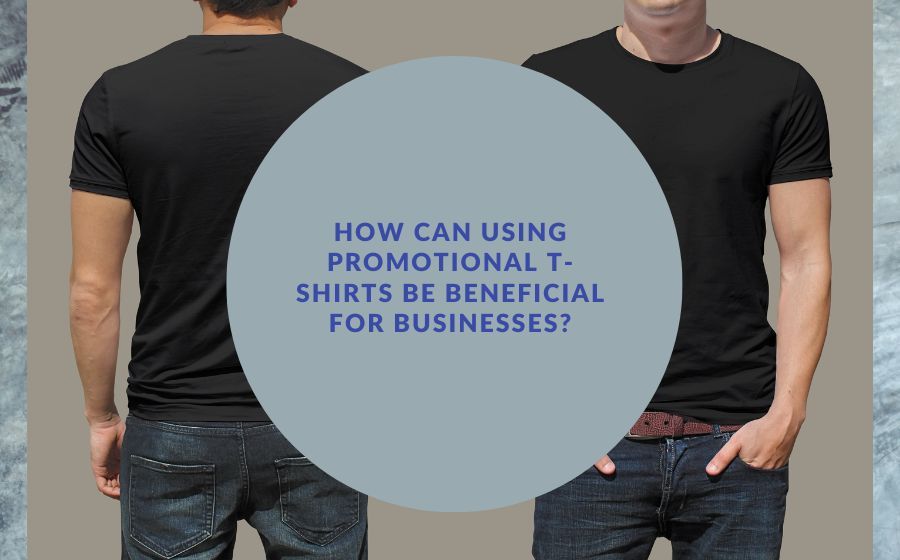 Conventional marketing and advertising strategies through billboards, cinema advertisements, newspapers, television, and radio are often costly to own and demand several resources. Thus, brand promotion with a promotional t-shirt is a feasible advertising method. These marketing mechanisms are not reasonably appropriate for small-scale businesses and startups with a small budget. This is where customized promotional t-shirts are helpful for brand promotion. Therefore, companies must order a promotional T-shirt maker to produce T-shirts that their customers would be interested in wearing outdoors. Promotional t-shirts are an excellent method for companies to lure customers and make their brand well-known in their niche area. It draws interest and develops a customer base. This blog discusses the benefits of using promotional T-shirts for promoting brands below.
Simple to customize
Customized T-shirts help businesses promote their brands. These shirts could be given as a sell-for-profit or gift. They are simple to custom design and could be manufactured in every color or style business owners like. Businesses enjoy the freedom to custom design it the way they want. Companies can get their name and logo printed on it and employ any style or color they want. Customized promotional T-shirts are an excellent method that businesses can use to send messages. They are fun, simple to custom design, and everyone can wear them.
Walking advertisements
Customized promotional T-shirts are simple to manufacture for manufacturers. They are a cost-efficient method of turning a group of devoted workers and fans into brand ambassadors. After wearing these customized promotional T-shirts, these people represent a brand where ever they go in the community. In this manner, people see their brand and become aware, thus making their brand highly visible at a low cost. In addition, if it reaches social media, businesses can get several fans and followers in their neighborhood and online.
Conversation starters
Promotional t-shirts would often begin a conversation and develop an interest in an event or a business. The initial set of persons to aim for are current participants, members or customers. The company could leverage their social circle and impact by offering a conversation beginner, ultimately adding to their audience and bringing more customers. If any business gives its customers promotional T-shirts, the customers will feel more satisfied, enabling them to think that they are a part of that business's brand. Whenever people feel confident about a business's brand, they will speak about it within their social circle, which will improve the reputation of that business.
Talent acquisition
Several businesses complained that their largest challenge was generating revenue or recruiting talented workers. Apart from promoting a business's brand to its probable customers, promotional t-shirts also permit businesses to enable it to their potential future workers. This blog recommends that companies should begin with their current workers to promote it to their professional network and friends to extend the reach of their audience.
Customized promotional T-shirts seem attractive
Be it special events, festivals, parties or offices attractive clothes are applauded by all people. All people love wearing comfortable promotional T-shirts and if they seem appealing, they provide value for money. Customized promotional t-shirts could be developed for an office or as a dress for all workers. Moreover, customized printed promotional t-shirts could be an excellent option to celebrate a cultural function, sports event or occasion.