Promotional Products – An Effective Marketing Tool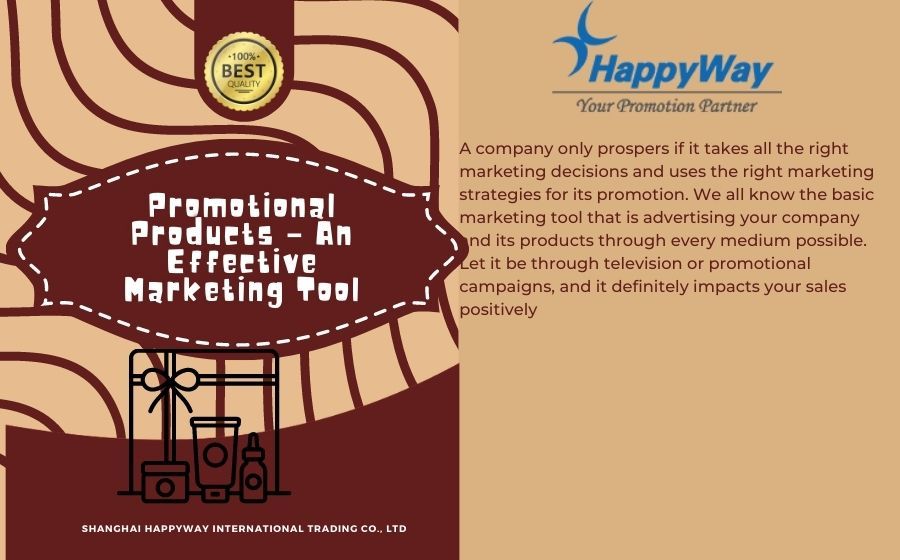 A company only prospers if it takes all the right marketing decisions and uses the right marketing strategies for its promotion. We all know the basic marketing tool that is advertising your company and its products through every medium possible. Let it be through television or promotional campaigns, and it definitely impacts your sales positively. One new way of advertising your company and its products is by getting promotional products. You must be wondering what promotional products are? Promotional products are not your products, but instead, you get things like caps, pens, notebooks, USBs, etc., or anything that you think can be used by everyone irrespective of their age and gender. These promotional products will have your company's name, logo, tagline, or anything else that you think represents your company imprinted on it. These products are then distributed among people who visit you or whom you visit and anyone you and your employees meet. You can also give them to your employees and their families. Where ever the product goes, your company is being marketed there. Your company would be in one city, and your name will be advertised through your promotional product in another city.
What Products Can Be Used as Promotional Products?
You can choose any product, whatever you think will be feasible and cost-effective for you to get in bulk. One idea that would help is to get such a product that can be used by all humans irrespective of their age, gender, religion any other thing. This is how your promotional product won't be targeting just one group of humans. Studies prove how the promotional product works that 88% of the people who receive your product will remember your name. Almost 85% of the receivers will do business with you; that's how much promotional products market your company. Some products that would be unique if you choose them as your company's promotional product can be:
• You can get things like caps, pens, notebooks as these things would be cheaper to get in bulk. You can easily contact any wholesale promotional cap provider or pen supplier and get your company's customized promotional products.
• You can also get face masks for your promotional products as nowadays everyone needs a mask. Any wholesale face mask supplier that can customize your company logo on the mask will do the thing for you.
• You can also make your own merchandise and send it to people as your company's promotional product.
• You can also get your company's logo customized on usb, and it would be a very unique idea as not many companies do this.
• You can get bags, t-shirts, hand bands, keychains, etc.; literally, anything would work as soon as it is targeting the entire human race and not just a specific gender or age.
Final Word
This idea is very creative and attractive and does work in getting your name popular among people. More 83% of humans like receiving free promotional gifts, and if someone has a mug of your logo in their house, then everyone who ever steps in that house they will leave from their knowing your company's name, try it!
Check out our other products